Ever heard of DELE exams? If you are studying Spanish and planning to move to a Spanish-speaking country, our post of today will be of interest. There will come a time during your learning process in which you will probably need your Spanish level to be accredited and recognized. Keep in mind that bearing an official Spanish certificate will be your best ally (in some cases even mandatory) for entering educational institutions or certain job positions in Ecuador, Peru, and Bolivia.
Knowing Spanish will let you grow personally, professionally and academically, and will open up a new world of opportunities in whatever Spanish-speaking country you decide to move into. It will also help you relate to the destination culture in a way impossible to achieve without speaking Spanish. Holding an official and recognized Spanish certificate will be key in allowing you to access crucial aspects to take into account when moving to a foreign country.
And now the registration period for DELE exams 2020 is open. The Diplomas de Español como Lengua Extranjera (DELE) or Diplomas of Spanish as a Foreign Language are the most important and prestigious international certification ensuring the holder's level of Spanish. The Diplomas are issued by the Instituto Cervantes, a Spanish public institution responsible for promoting Spanish language and Hispanic culture around the world. Acting on behalf of the Spanish Ministry of Education and Science, the Instituto Cervantes has been issuing titles since 1989.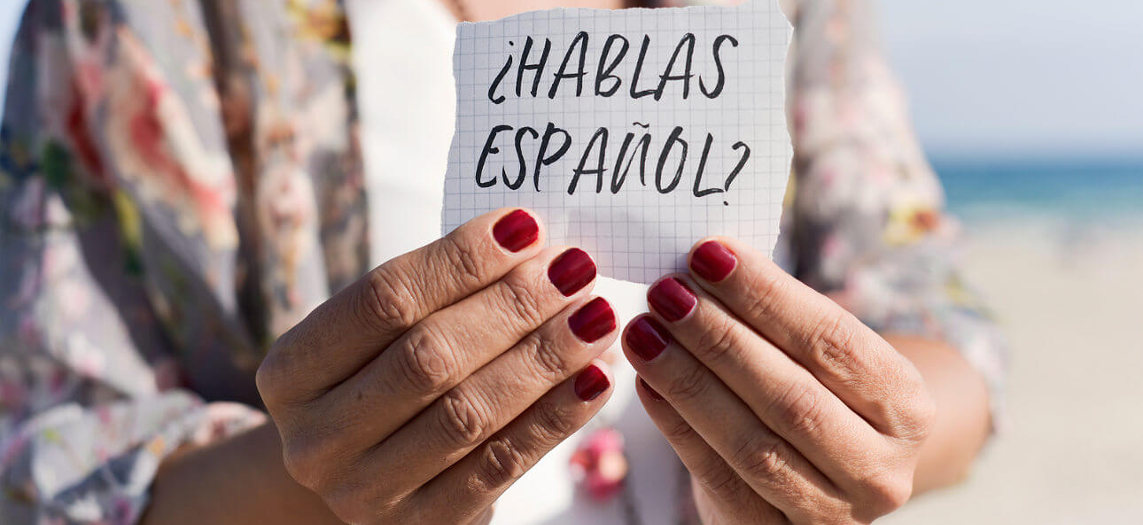 DELE exams are aimed at literate people older than 16 yeas old, though minors can also participate. There are hundreds of examination centers around the world where students can take the exam. The DELE levels correspond to those of the Common European Framework of Reference for Languages: A1, A2, B1, B2, C1, and C2. DELE exams are valid for life and internationally recognized in education institutions, companies and organizations. Exam results are delivered two months afterward the exam's date. If you want more info, check our post about all the Spanish official certificates available.
DELE exams and registration dates for 2020
| Exam dates | Levels | Registration dates |
| --- | --- | --- |
| February 14 | A2 | November 13, 2019 – January 8, 2020 |
| April 17 | A1,A2,B1,B2,C1 | November 13, 2019 – February 19, 2020 |
| May 15 & 16 | A1,A2,B1,B2,C1,C2 | November 13, 2019 – March 18, 2020 |
| July 10 | A1,B1,B2,C1 | November 13, 2019 – May 13, 2020 |
| September 11 | A2 | November 13, 2019 – July 15, 2020 |
| October 2 | A2,B1,B2 | November 13, 2019 – August 5, 2020 |
| November 13 & 14 | A1,A2,B1,B2,C1,C2 | November 13, 2019 – October 7, 2020 |
DELE exams from level A1 to B2 are comprised of 2 sections (oral and written). The oral section has two parts: oral comprehension and oral expression. The written section has other two parts: written comprehension and written expression, each part having a maximum score of 25 points. To pass the test aspirants must obtain at least 30 points in the oral section and other 30 in the written section.
The enrollment fee depends on the level of the requested Diploma and on the country where the student registers for the exam. To register students must do it online or at the chosen examination center, in the case of exams taken in other countries than Spain.
To help the students reach the level they want and the goals they have in mind, they can enroll in a DELE preparation course. By taking a course many students feel reassured that they will not be alone in the learning process, that they will be constantly supervised and guided and their learning will be much faster and more effectively. If you are planning to register for the DELE exam, a DELE preparation course will be undoubtedly your best ally!
Keep it simple