The era where only a few people were able to travel is increasingly over in western societies. People are more and more deciding to take a step out of their comfort zones and traveling far away, to countries some decades ago it was unimaginable. Low-cost airlines are making the job easier as well.
When it comes to Spanish, the second most spoken language worldwide by native speakers, the popularity and success of this language spoken in 20 countries, never ceases to increase. Nowadays it's possible to find on the other side of the world someone who wants to learn Spanish, just like you. And if you haven't decided yet to make the decision and run into adventure, here are 3 reasons why you shouldn't hesitate to take a Spanish course in Latin America at least once:
1. Immersion courses
It has largely been proven by experts and teachers that taking an immersion course is the most effective and fastest way to learn a second language. And the reason behind is simple: the amount of language input you receive is much stronger than the one you receive if you study the language at home. Think about it for a second: while in your home country, your only contact with Spanish you have is mainly that one you get during the Spanish course you're taking.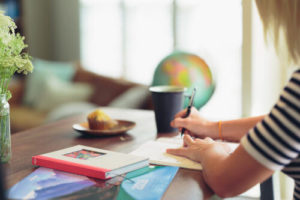 When in a country where the language is spoken, you'll be learning Spanish at school but also outside the classroom. During the evenings and weekends with your classmates, when making friends and meeting local people, you'll also be watching the local TV, series, and movies, imagine how much that can make you improve your Spanish!
2. Adventure and fun!
It's a brave decision, but traveling abroad to study a new language is one of the best decisions you'll ever make. We only have one life, and we are here to enjoy it as much as we can. And traveling wouldn't be something people enjoy doing so much if it wasn't something extremely pleasurable…
And why? For adventure. We get to meet new people very different from what we are used to, we try new food, listen to new music, swim in new oceans, hike in new mountains, we open our eyes to a new world and, when we come back to our home country, we'll see life differently since we'll be a bit (or much) different than how we used to be before we left.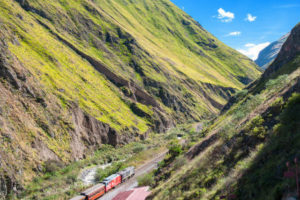 3. South America is full of possibilities and breathtaking sceneries
Latin America is a whole new world to discover. From the southern parts of Chile and Argentina to northern Mexico, Latin America has as many sides and possibilities as we can think of. Three marvelous countries more and more Spanish students are traveling to are Ecuador, Peru, and Bolivia.
The first is being ranked the best natural destination on the planet and the three share an exquisite cuisine (Peru is been declared the world's best gastronomic destination), landscapes (the three countries enjoy the Amazonian forest) and welcoming people. Rural areas and modern cities mix in countries full of history and tradition that'll surely change your mind forever.
Native languages, ancestral spirituality and the hospitality of warm-hearted people with whom you'll be able to practice your Spanish language on many occasions during your stay.
Take a Spanish course in Latin America and you'll not be back the same